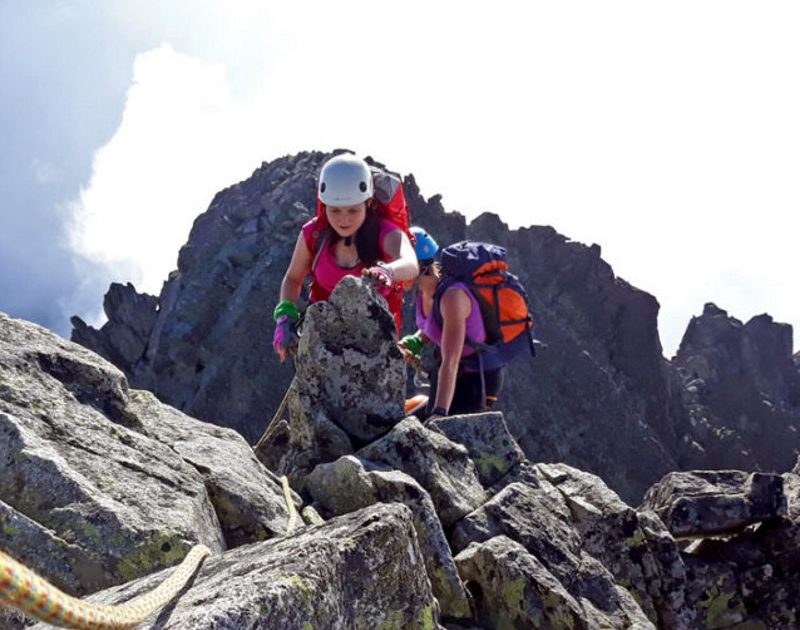 GUIDING LICENSE
I am an IFMGA/IVBV/UIAGM guide what allows me to legally act in most Alpine countries. IFMGA standard of training is the only standard acknowledged by local law systems of many countries worldwide and honoured practically anywhere. The Association has been established in 1965 and is ongoingly setting and mastering guiding standards in order to receive a maximum safety and satisfaction of mountain clients. I am also a member of PSPW – the only Polish association that trains guide accordingly to IFMGA standard.
In practice, to guide clients in mountains in many countries (among which are France, Switzerland, Italy, partly Austria, Slovakia) is impossible without an IFMGA license.
As an IFMGA guide I was trained to minimize some objective risks such as avalanches, and to carefully consider weather conditions. But what is of most importance due to multiannual training I am a good coach able to assess one's skills and predispositions. I have a deep knowledge of the history of alpinism and I am able to evoke many personal stories that stand behind the conquer of mountain peaks.
But license itself is not what makes a guide worthy of booking. This is the number of days, weeks and years one spent in the mountains learning from them, getting seasoned and being able to assess and minimize the risks. Mountains are a lifetime experience for me and I will be happy to share this with you, no matter of skills you possess. I shall take a maximum care of your safety and help you to set your dreamed aim or to fulfil the one you already chosen.

Warning: in_array() expects parameter 2 to be array, string given in /home/dlaludzi/domains/przewodnikwysokogorski.com.pl/public_html/wp-content/themes/bonfire/templates/content-singleO.php on line 160