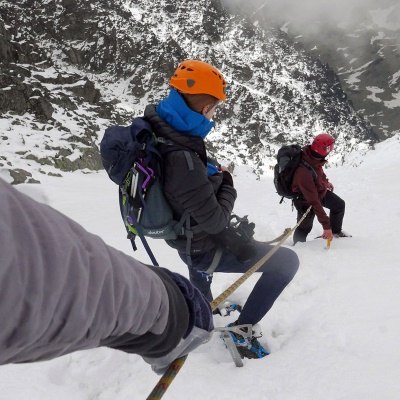 Safety in the mountains
As a guide I am responsible for your safety and any decisions that serve this, are on my side. Our aim is to summit with success but if necessary, I may undertake a decision to retreat in order to get you safe down if the weather gets bad or any other objectives appears. Remember that acting in a team means I adjust any decisions to it's less experienced member.
As an IMFGA guide I am trained to minimalize the objective risks, but still these happen (i.e. hidden crevasses, unexpected rock or ice falls). Before getting to the mountains I thoroughly analyze all the factors connected with weather, terrain, chosen aim and upon the outcome make further decisions. This is a undergoing process what means that the decisions may change during the day accordingly to the changing conditions.
Last but not least – alcohol is an enemy while going up. I highly recommend to leave that for a pleasant moment of enjoying the success down in the valley.
Insurance
Having an insurance that encompasses mountain activities is a wise option. I may re-insure you for every day of our adventure either in Alps or Tatras but I highly recommend to have an own insurance.
Accommodation
However I do not book or secure your stay in hotels or any other accommodation down the valley (no matter if Chamonix or Zakopane), I will book mountain refuges for the time of our program.

Warning: in_array() expects parameter 2 to be array, string given in /home/dlaludzi/domains/przewodnikwysokogorski.com.pl/public_html/wp-content/themes/bonfire/templates/content-singleI.php on line 160