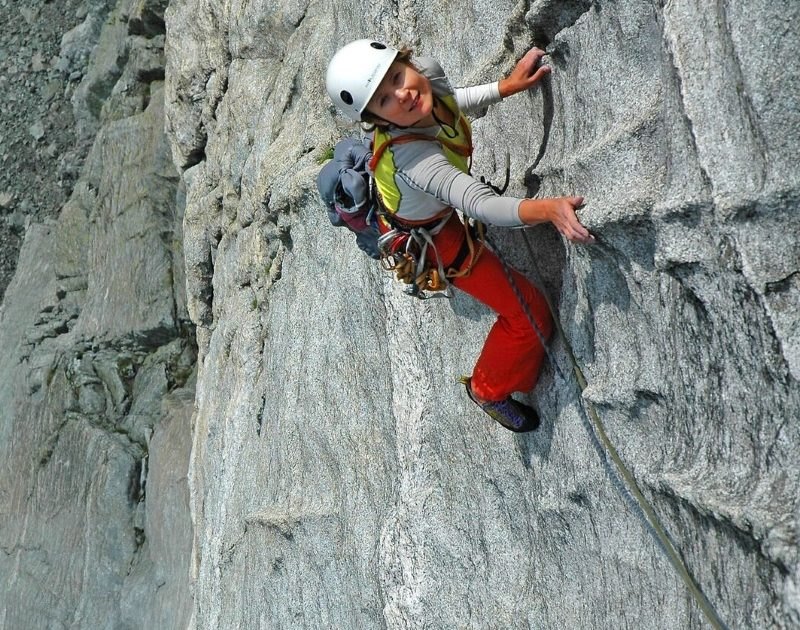 CLIMBING – TATRAS & DOLOMITES
CLIMBING – TATRAS, ALPS, DOLOMITES
You climb a little, or more, but you're not sure if this is enough to start climbing in the mountains? No matter if you've already climbed some multipitches in sunny Italy or just one pitch indoors – I will gladly introduce you to the world of summer, winter or ice climbing. This is what I have basically been doing for last 25 years and I'd love to share my experience with others!
Tatras
We may climb any mountain, almost any route, any season you like. No matter if your dream is west face of Łomnica, or north face of Mały Kieżmarski Szczyt, legendary Kazalnica wall, an ice-fall or multipitch summer climbing with an easy access – I can safely guide you through your aim.
Eastern Alps and Dolomites
Summer walls of Eastern Alps or Dolomites allow for a climbing lifetime adventure. I highly recommend:
Tre Cime di Lavaredo,

Civetta i Moiazza Massifs

Marmolada's area

Tofana di Rozes

Sella and Sassolungo,

Dolomiti di Brenta,

Multipith routes in Arco (Sarca Valley)

Wilder Kaiser,

Gesause,

Dachstein

Höllental
LOGISTICS
Tatras
Depending on aim, weather conditions and time of the year, we start from Zakopane between 5 and 7 AM and head towards the chosen valley. If necessary we use cable car or drive up to a distant valley. Then, where needed, we abandon a car and bravely approach the wild on foot. After some time, we leave a trail, put harnesses on, tight a rope and get on to the peak. It's as simple, as that.
Dolomites and Eastern Alps
We adjust the logistics to the specifics of a chosen area. Depending on an aim we can sleep down in a valley and approach a chosen massif early in the morning. With more demanding aims – we shall sleep in a refuge.
EQUIPMENT
I supply the climbing gear. Personal equipment – such as helmet, harness, belay device, shoes – are on your side. In case of emergency – I can supply you with all the above apart from climbing shoes.
PRICES
Depending on a difficulty of an aim – a climbing day in Tatras or the Alps starts from 300 euros. Final price is always a combination of number of days booked, the difficulties of routes and number of participants. Depending on an aim a guide may take one or two participants maximum for climbing.

Warning: in_array() expects parameter 2 to be array, string given in /home/dlaludzi/domains/przewodnikwysokogorski.com.pl/public_html/wp-content/themes/bonfire/templates/content-single.php on line 149